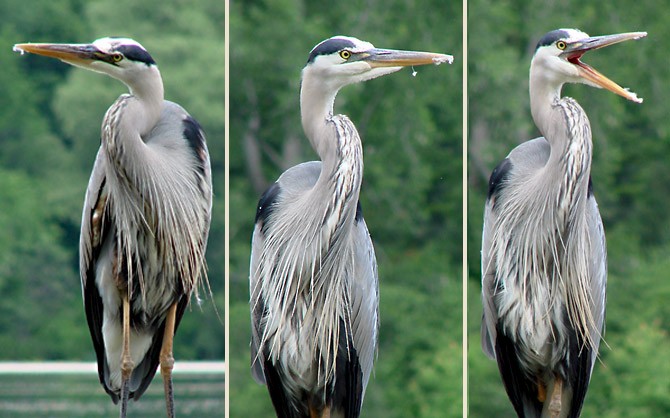 Recently, my noeighbor alerted me to the fact that our good old friend was indeed back from Florida and that he is currently enjoying his summer stay in the Northeast at the nearby lake. It was a great news because for a while we thought that he did not make it back to our neck of the woods and that he chose to vacation elsewere.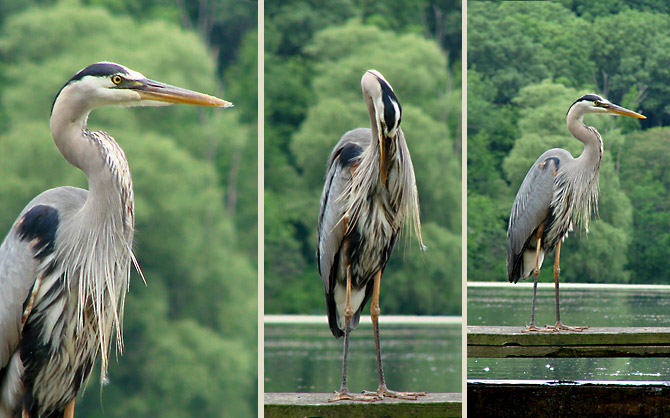 He is a fascinating bird. His exotic plumage (as I see it, for I am only use to stripes) and erect posture make him look like a royalty. His long legs make him appear so delicate and graceful. His sharp beak commands respect and his keen eye demands courtesy. He is a magnificent bird, a thing of beauty.
If I looked like him I would be standing at the edge of the lake all the time…just so I could take a glimpse of my reflection in the water. Among other things, of course.