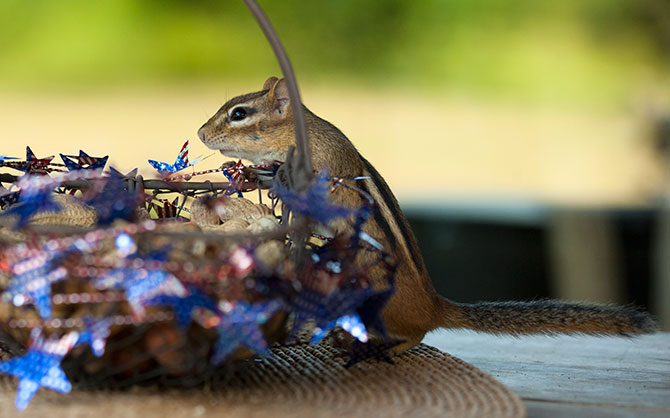 Independence Day is a holiday I look forward to each year. Some people go to the beach. Others, wait for the fireworks. But, me?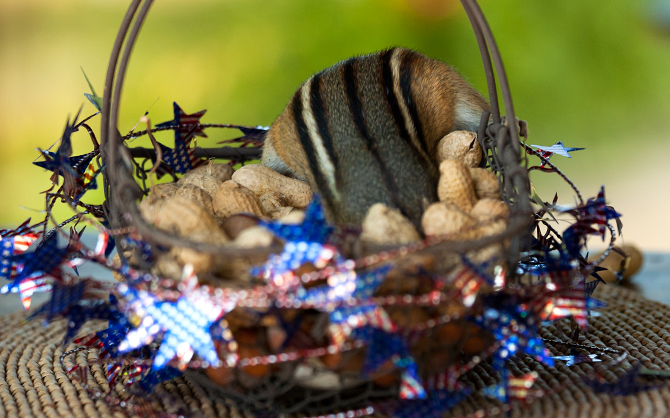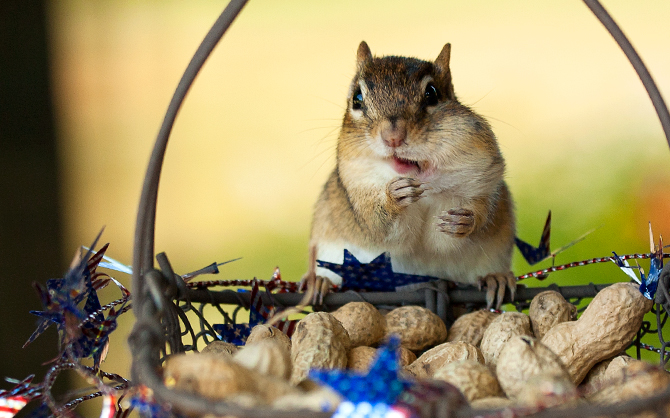 Unlike the hot dog lovers, I love to stuff my face with a nut or few. Always wholesome and … oh! so much more nutritious than Nathan's dogs! I usually start with the best and slowly move my way down the line. First goes the fragrant hazelnuts. I have to dive down the basket to get them (they always put them on the bottom!). Then, follow ever so crunchy almonds. In between, I will dive for a pecan or two. And then, few peanuts are saved for last.
Can you guess how many nuts I can carry to my burrow within 10 minutes? A hint. I am fast, I live close to the source and my cheeks have been through a lot of stretching over the years.
Do the math. I move a lot of nuts!