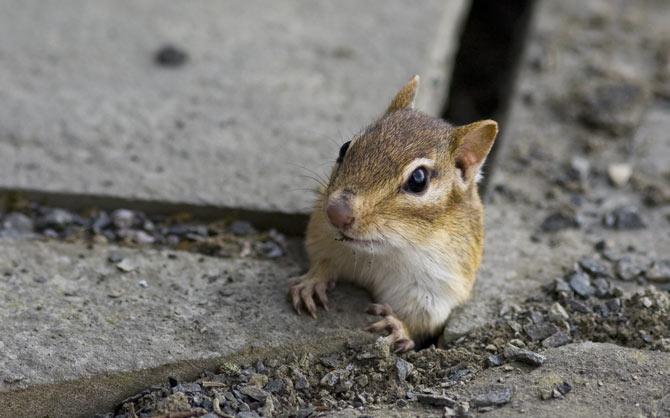 I noticed the other day that Nancy already emerged from her winter snooze.

This year, she did it by coming out through the crack in the deck she is currently living under. How interesting, I thought?!
Normally, we do enter the world after the winter through a new burrow opening, but Nancy……Well, she did it her way.
So, now, every time she goes outside she has to squeeze herself out of half an inch wide crack between two slabs of stone. And then, upon her return, she has to do it again, and squeeze herself back inside. With her cheeks completely full, naturally, which makes the procedure a bit more difficult. I think.