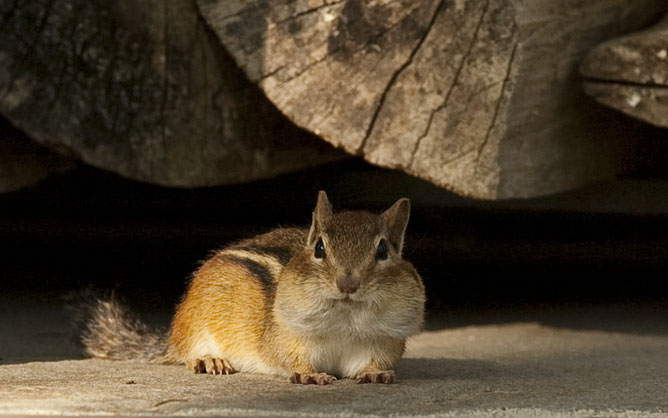 Today was one of the most beautiful days I have seen in my short chipmunk life.
As I was relaxing under my favorite wood pile, on a cool stone, with a pouch full of goodies, I found myself overwhelmed by the beauty of the flowering crabapple tree in our yard. It is now covered with overwhelming abundance of crimson flowers that seem to invite the bees from the entire area.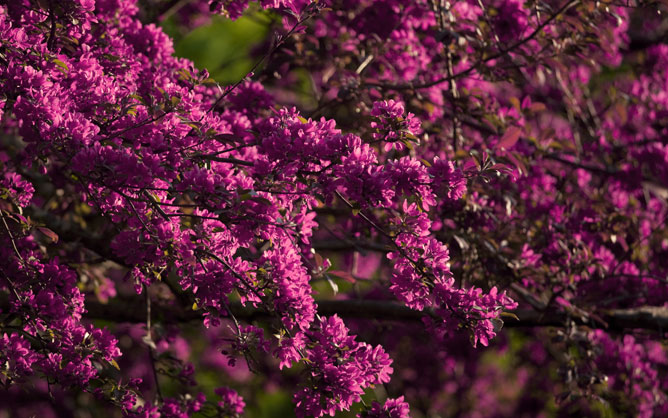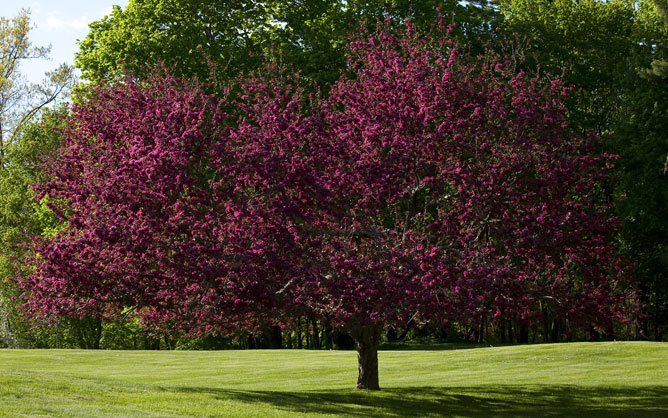 It is a magnificent view and upon closer inspection one could notice a moon picking through its branches……dipped ever so gently in the cobalt blue sky.