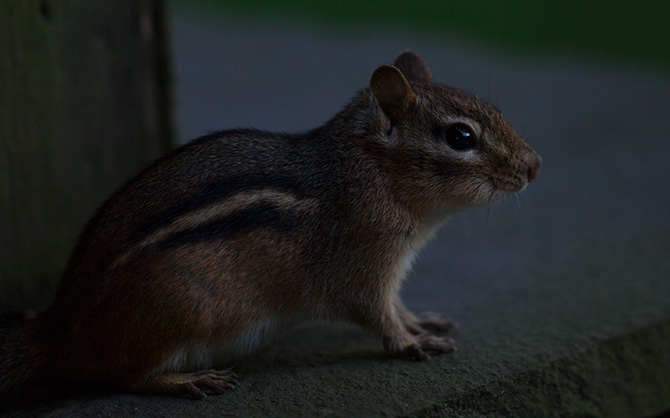 The other day I stayed up late hoping to witness a big time, as promised by a TV announcer, meteor shower. As I waited to see all the meteors scratch the night sky, I looked at my backyard. I saw slowly setting fog paint delicate veil over the lower portion of the lawn in pale violet with gentle kisses of terre verte. Betsy's feeding platform was slightly concealing this view, but I actually managed to look past it and think about this Red-tailed hawk (venetian read, to be exact) as an integral part of my surroundings despite the chills that run down my stripes every time I see her around. Then, I looked up to witness choppy brushstroke of clouds struggle to conceal the setting sun with its bursts of warm white, cadmium yellow, ochre and sienna. And then, shortly after the sunset, there was the moon. Its pale yellow face dipped in a cerulean blue sky, like a scrumptious treat inundated with black currant jelly.. an ivory black, really, with a dub or two of phthalo blue and cobalt – a deliciously rich color combination.
This is my home, I thought. The best place to be. A place where all is told in my favorite colors.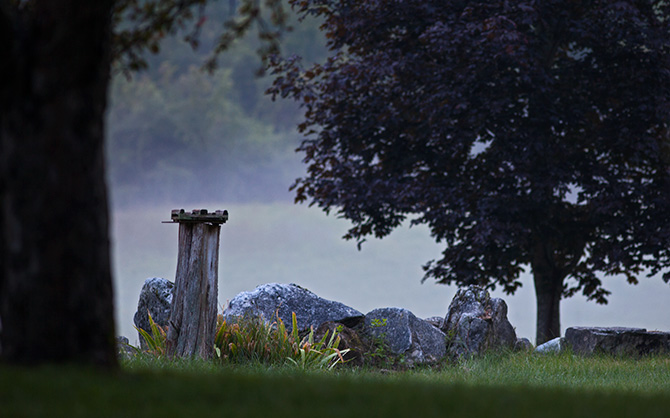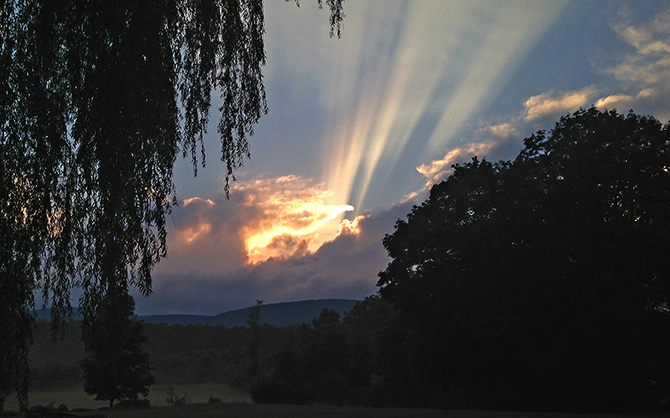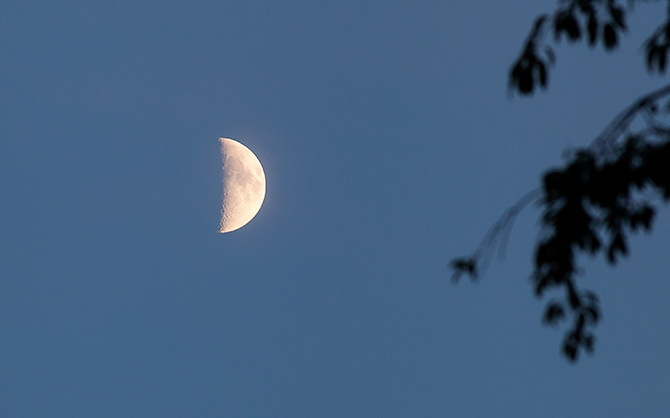 P.S.
This moon is for you. Yes. For you indeed. And, no. Sadly, I did not see a single meteor cut through the sky. I went to bed with a strained neck. But it was all worth it in the end. After all, I got you the moon. How about that?! Nothing worth having comes easily… even to a chipmunk.