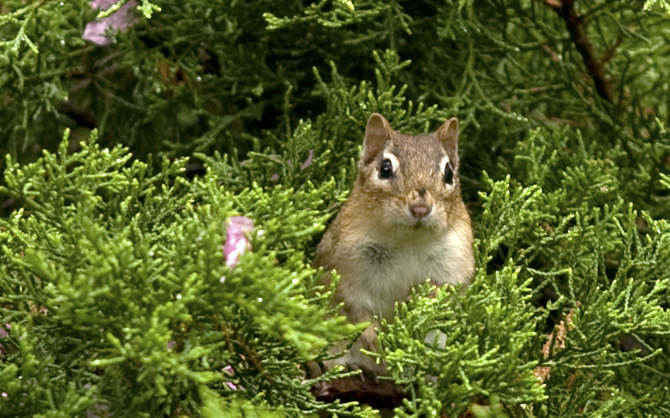 Daisy has a habit of climbing on a top of the bush so she could oversee the yard in proximity of her burrow and scan it for potential intruders. Additionally, she likes to peek into the kitchen widow of her neighbors. There is always something going on in there and more often than not the activity inside revolves around food. Various nuts are being handled, berries are being washed and apple juice is being served…
What is funny about the whole thing is the fact that when spotted by her neighbors, Daisy always acts bashful.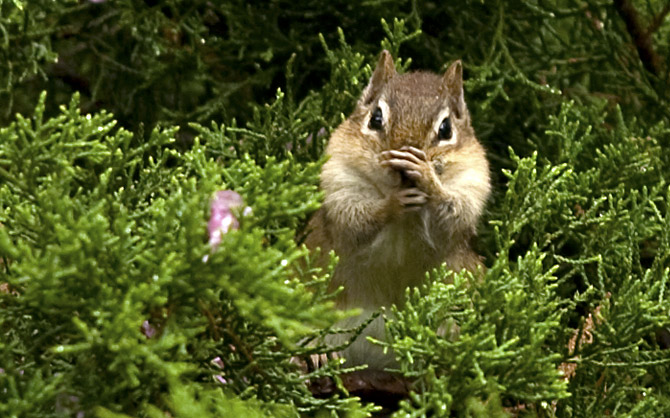 However, when she hears her name being called her attitude changes instantly. "Oh, me? You wonder what am I doing here? Well, not much really…just hanging out."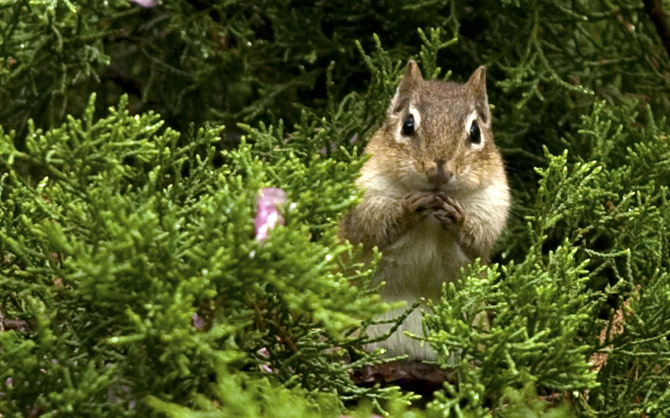 "You want to know if I'd like a pecan? Oh well, I wouldn't mind one at all. If this is not a trouble, of course" – She would say later, looking all cute and smiling.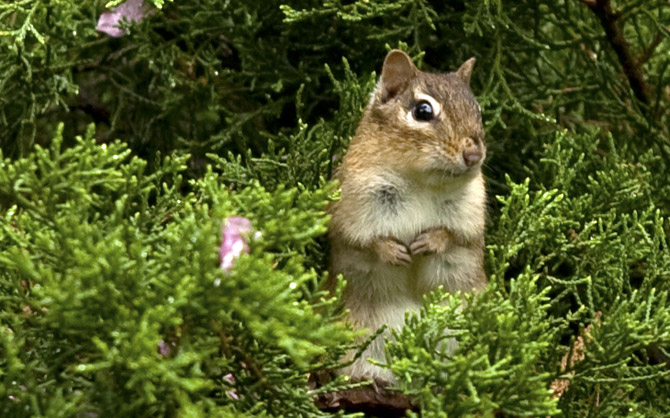 "Oh, great! I'll be right there!" – She would say shortly after, only to appear seconds later in front of the kitchen door.
She is a sweetheart. Isn't she?! Daisy with a smiling face.