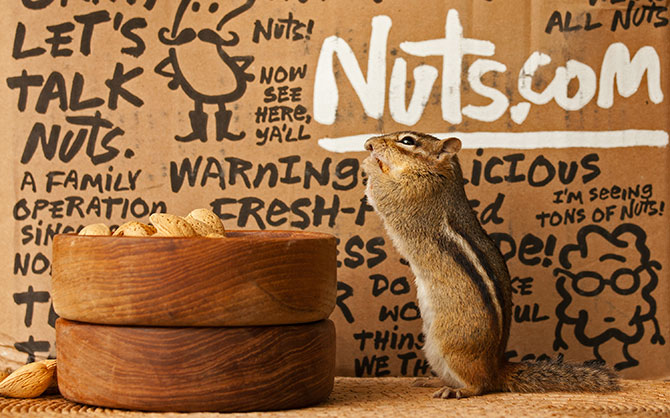 Hurray! My nuts are finally here!
I've been running low as of late, so instead of panicking and running around the backyard like a mad squirrel I went online and ordered me more nuts!
Today, they are finally here. They came all the way from New Jersey, from the nutty people who make www.nuts.com the most delicious place on the net. Mmm! … I am currently in the process of stashing them, neatly – Martha Stewart style. For I am neat, Martha. Like you would not believe!