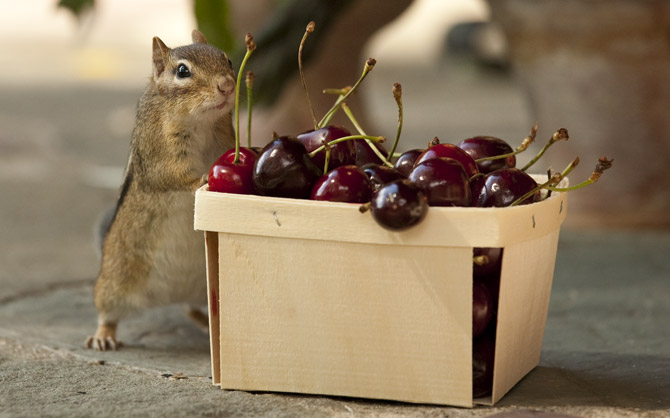 To me, summer usually arrives with a large shipment of sweet cherries. I love to munch on them early in the morning, while on my favorite perch overlooking the yard. I often put one aside the day before and hide somewhere deep in the woodpile so I could easily retrieve next day.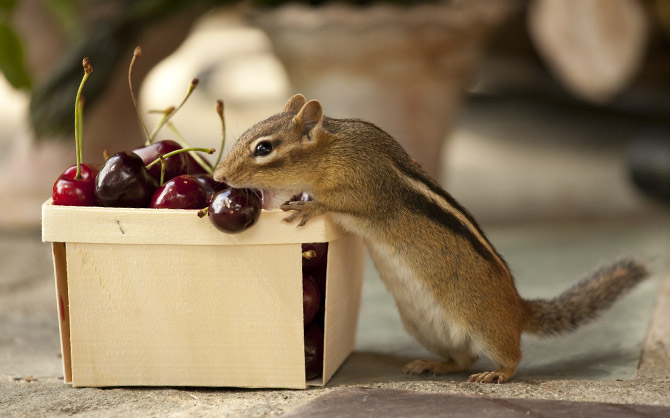 What I love most about the sweet cherries, though, is not so much the deliciously juicy inside that always makes my lips red, but their pits. I like to store them for later. What better way to reminisce summer during the long winter months than a nicely preserved cherry pit and a wholesome almond?!
I can say with full conviction that all chipmunks love cherries. And we all always get excited when they arrive on the deck. Then, one wheelbarrow at a time, or a pouch-full for some, we carry them home…to have something to remember summer by during the long winter underground.